May 4, 2022
By Danielle Basch
Financing with Leap: Easy, Fast & Secure 
As companies move to build stronger sales systems digitally, sales reps in the field are looking to streamline processes to help close the deal faster, shorten sales cycles and offer more secure payment options.
Are your reps in the field having to jump between multiple applications? Are your production and installation teams wasting time collecting payments instead of focusing on project tasks? Leap empowers your team to simplify the entire sales process so you can close more deals. We integrate with over a dozen finance lenders that enable contractors to submit credit applications and receive a decision instantly.
Financing Made Easy
Leap partners with over a dozen lenders so you can give homeowner's options and make the process as simple as possible for your customers to plan and finance their home improvement projects.
Helps Homeowners Qualify Faster
Leap helps you sell more so by making financing easier. We take the homeowners' information and pre-populate your financing applications with it. If you have multiple lending options enabled, we can even carry over the information entered from one lender to the others, saving you the uncomfortable conversation of asking for all that information again.
Secure Customer Information
What Does Offering Several Financing Options Look Like in Leap?
On-site & Remote Credit App
The Remote Credit App feature allows you to send your customer a default credit application for them to fill out themselves and send back to Leap where their information is securely stored. This information is then pulled into any Lender Credit Application within the Leap Account. Quick and Efficient.
Calculate Monthly Payments
The finance options feature in Leap allows your Leap users to quickly see which financing plans your company offers as well as calculate monthly payments using the financing calculator based on the total amount financed from the estimate. Home improvement companies enjoy being able to see this information centralized in one location. Centralized & Convenient.
Add Dealer Fees to Your Estimate Automatically
Give homeowners an estimate with the dealer fees baked in automatically. You no longer have to stress about sales reps pricing the job incorrectly and it doesn't have to be a line item on the estimate. Higher Close Rates & Increased Margins.
Leap Lenders
LendKey
LendKey's custom no fee product coupled with flexible stage funding allows contractors to protect and increase their margins with flexible payments options for their customers.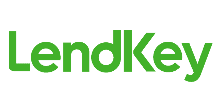 Aqua Finance
Aqua Finance helps families from coast-to-coast experience life to the fullest by making clean water, home renovations, and the great outdoors more affordable and accessible.
EnerBank USA
EnerBank USA, member FDIC, is a highly specialized home improvement lender that helps contractor's grow their business and helps homeowners have the home of their dreams.
Foundation Finance Company
Foundation Finance Company offers full-spectrum customer financing solutions for prime, near-prime, and subprime credit customers.
GreenSky
GreenSky, Inc.  is a leading technology company Powering Commerce at the Point of Sale® for a growing ecosystem of merchants, consumers and banks.
Mosaic
Mosaic works directly with the leading solar and home improvement companies to make financing fast and affordable for their homeowner customers.
PowerPay
PowerPay was built with one major goal in mind: to eliminate fees in the banking industry that have prevented businesses and consumers from using financing to make large purchases more affordable.
Sunlight Financial
Sunlight Financial partners with contractors nationwide to offer homeowners innovative, affordable loans for modern home upgrades.
Learn More About Offering Financing with Leap
Leap Academy
Learn How to Set Up Financing in Your Leap Account.
Financing Webinar
Learn How Financing Can Help You Win More Jobs.
About Leap
Leap is a point-of-sales software that takes multiple steps in your sales process and puts them in one digital resource. With Leap, you can pitch your company with updated marketing materials, pull aerial measurements into Leap to show how much material is needed, select products, present pricing packages, sign contracts, offer financing, and process payments ALL with the homeowner in a single appointment.

No more…

Spending hours in spreadsheet hell
Errors and Redundancies
Losing Time or Missing Appointments
Schedule a Demo of Leap